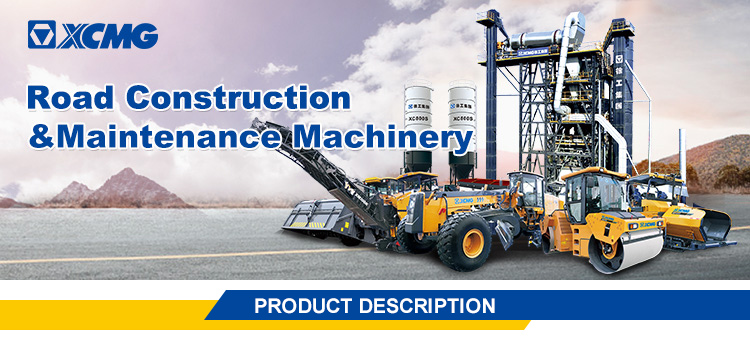 30 ton XCMG pneumatic tire roller XP303KS.
XCMG pneumatic tire roller XP303KS uses pneumatic tires as the working device to compact the ply material, and is mainly applied to the compaction operations of asphalt pavement, foundation layer, sub-base layer, dam and filling works, etc. 
XCMG pneumatic tire roller XP303KS is to build high-grade highways, Ideal compaction equipment for airports, ports, embankments and industrial construction sites. XCMG pneumatic tire roller XP303KS is especially suitable for frequent braking conditions in mountainous areas.
Product performance:
1. Power plant
With ShangChai SC7H180.2G3, the three Electronic-controlled Diesel engines have high reliability, fuel economy, low noise and low emission, which meet the national stage III standard.
2. Gas control system
* The parking brake adopts the dry multi-disc normal closed brake and the hydraulic relief brake technology. 
* The volume of gas storage cylinder doubles and the reserve coefficient is bigger, which guarantees safety and reliability. 
3. Configuration of Intermittent Oil Spraying System
XCMG pneumatic tire roller XP303KS can widely meet the needs of domestic users, save manpower and material resources, effectively reduce the adhesion of tire tread asphalt and improve the quality of work.

| | | |
| --- | --- | --- |
| Item | Unit | Performance Parameters |
| Minimum operating mass | kg | 15000 |
| Maximum operating mass | kg | 30300 |
| Mass of added heavy water | kg | 650 |
| Added mass | kg | 14550 |
| Overall dimension | mm | 5015*2851*3385 |
| Compacting width | mm | 2360 |
| Overlap amount of tires | mm | 65 |
| Ground pressure | kPa | 200~545 |
| Minimum turning radius | mm | 7620 |
| Swing amount of front wheel | mm | ±50 |
| Minimum ground clearance | mm | 300 |
| Driving speed | km/h | 0-6 0-14 |
| Theoretical gradeability | % | 20 |
| Wheelbase | mm | 3840 |
| Model of diesel engine |   | SC7H180.2G3 |
| Rated power | kW | 132 |
| Rated speed | r/min | 180 |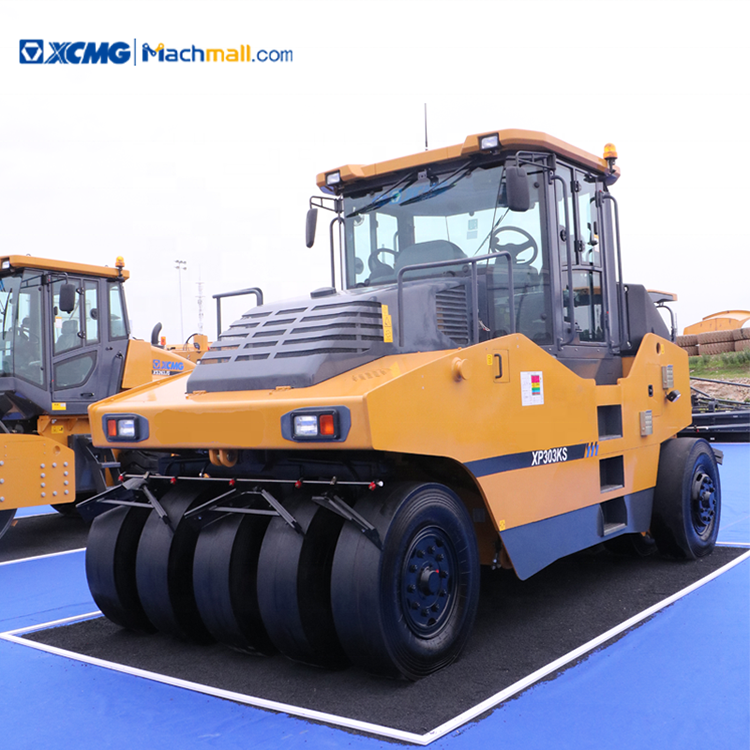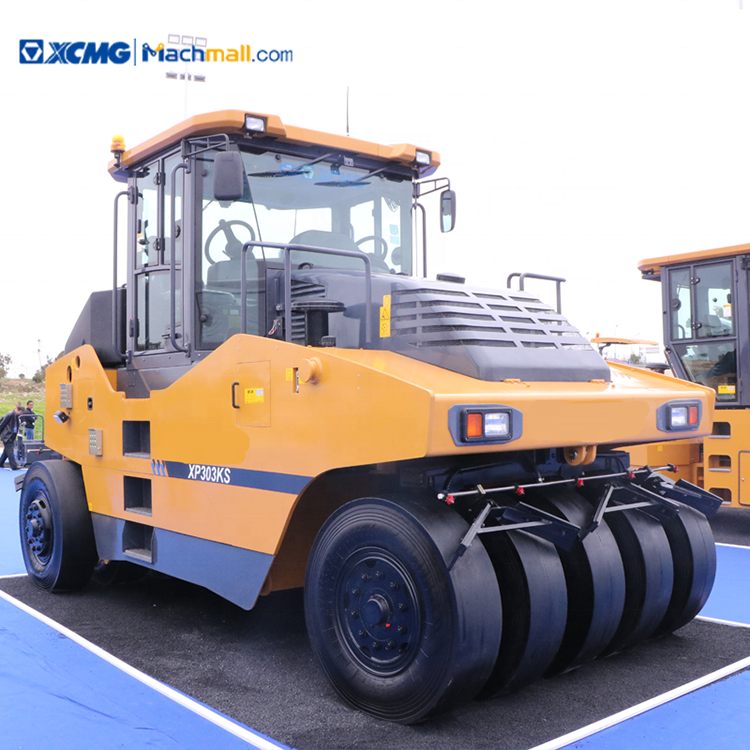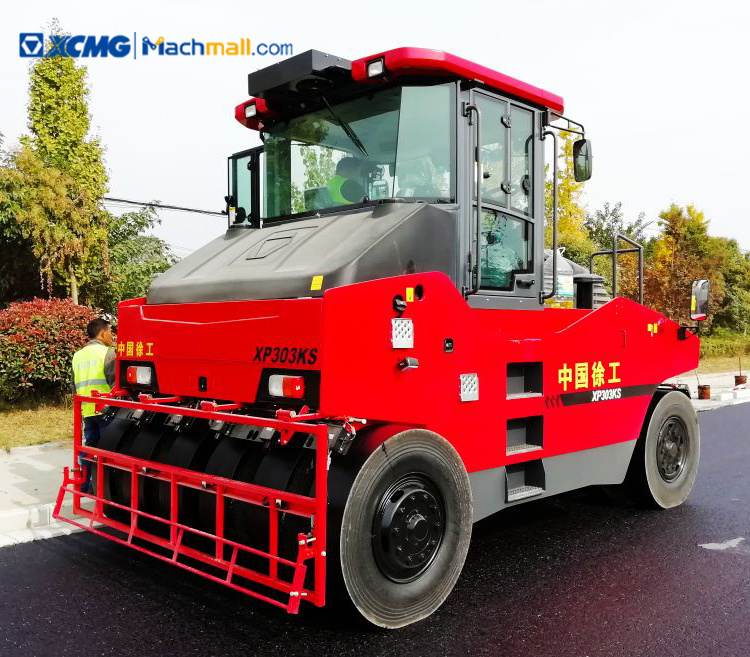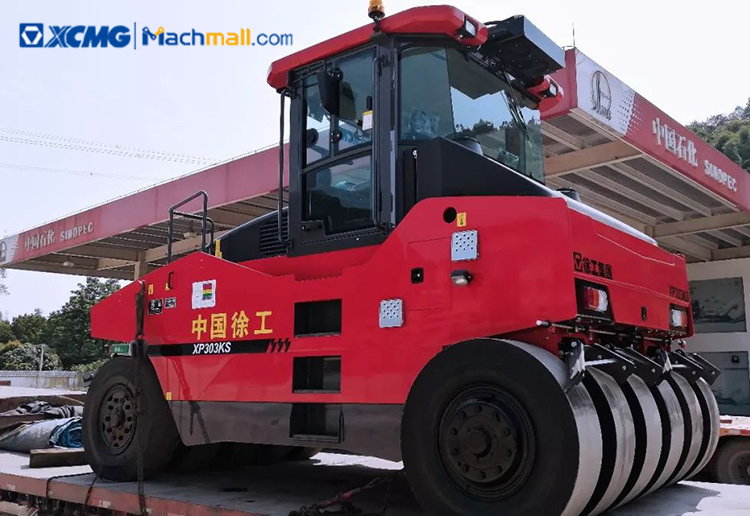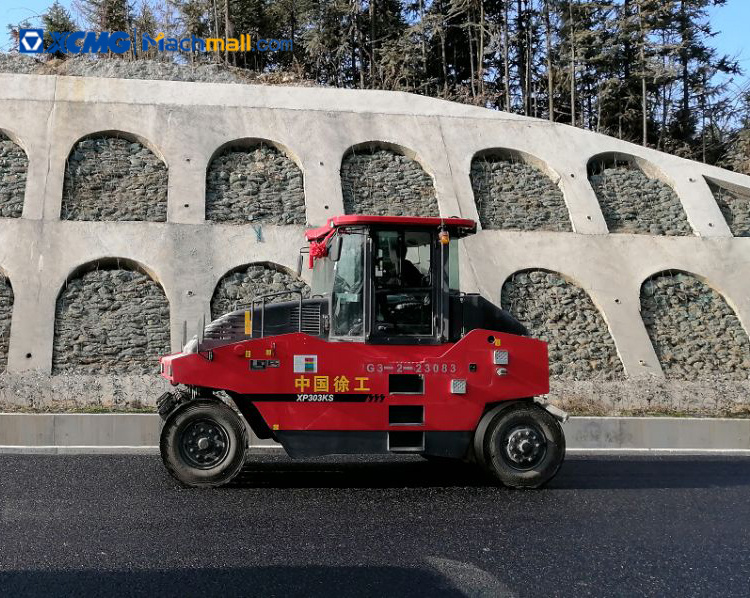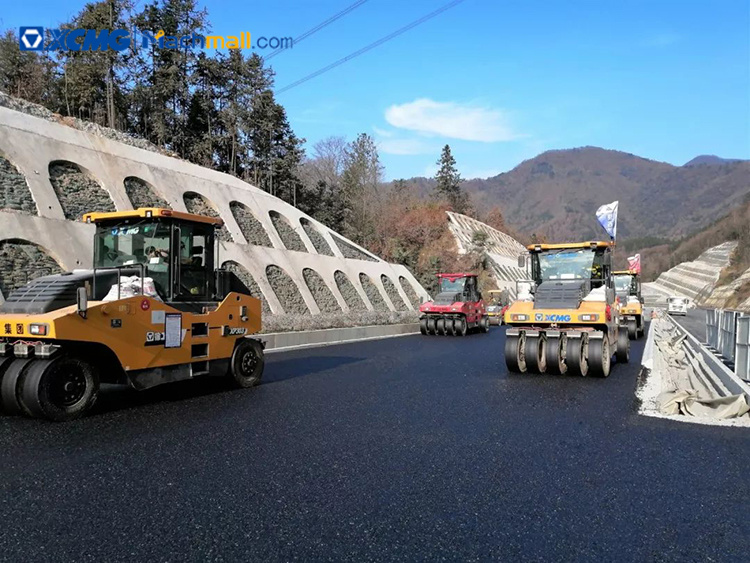 uMore xcmg pneumatic tire roller