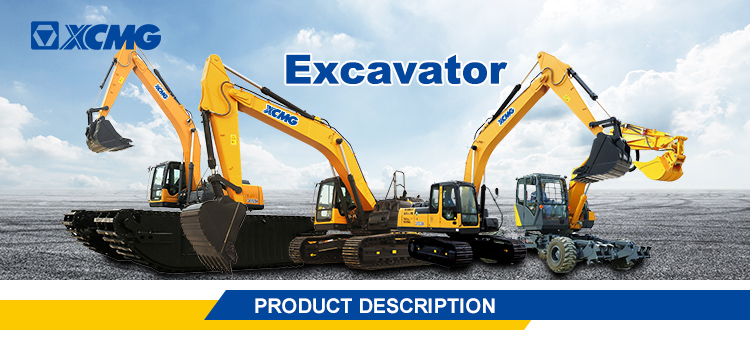 XCMG Excavating Machinery 37t Excavator China Crawler Excavator with Hydraulic Hammer XE370DK
I. More energy efficient
1. The low-speed and high-torque engine can provide excellent power output, and has good power curve and fuel consumption curve. It has the characteristics of strong power and fuel conservation and is more suitable for the actual working conditions of the excavator.
2. Apply the latest generation of controllers to optimize the power matching between the hydraulic pump and the engine, make full use of the engine power, reduce the waste of engine output power, and further reduce the fuel consumption of the whole machine.
II. More efficient return
1. Along with a new large-diameter multi-way control valve, hydraulic system is efficient and quick; it expands the control range of the valve core, improves the maneuverability to reduce the channel pressure loss by 30%, and thus greatly improve the compound operation efficiency of the whole machine.
2. A new generation of control system can achieve precise and fast matching between the power system and the hydraulic system, and make full use of engine power.
III. More reliable and durable
1. Standard lengthened and reinforced undercarriage system allow for better stability and higher reliability while working in mines.
2. Heavy-duty and reinforced boom, arm and bucket can maintain strong digging forces under tough conditions.
IV. Smarter control
1. A new generation of electronic control system, integrating intelligence, environmental protection and safety, which can achieve comprehensive control for engine speed and hydraulic pump input power, and remote fault monitoring and self-diagnosis functions.
2. Complete the cloud control remote management platform, and improve functions including remote fault diagnosis, remote setting of machine's working parameters, remote monitoring of working status, GPS positioning, tamper alarm and remote lock, and automatic reminder of regular maintenance information.
V. More comfortable and safe
1. The new cab, along with luxurious interiors, panoramic sunroof design, has a wider view and centralized operation buttons, allowing for a full upgrade of the driving experience.
2. High-performance silicone oil shock absorber with internal damping spring will effectively isolate shock waves in specific frequency bands for improved comfort.
VI. Convenient maintenance and service
1. Daily maintenance points are within reach: Whether it is fuel filter, oil filter, pilot filter or radiator, you can directly service it on the ground.
2. Two-in-one fuel pre-filter and oil-water separator with remote hand oil pump makes maintenance much easier.

Item

Unit

Parameters

Operating weight

Kg

36900

Bucket capacity

m³

1.6-1.9

Engine

Model

/

ISUZU GH-6HK1XKSC-03

No. of cylinders

/

6

Rated power/speed

kw/rpm

212/2000

Maximum torque/speed

N.m

1080/1500

Displacement

L

7.79

Main performance

Travel speed(H/L)

km/h

5.4/3.2

Swing speed

r/min

9.7

Gradeability

°

35

Ground pressure

kPa

66.9

Bucket digging force

kN

256

Arm digging force

kN

219

Maximum tractive force

kN

285

Hydraulic system

Main pump

/

Two piston pumps

Rated flow of main pump

L/min

2×296

Main safety valve pressure

MPa

36

Travel system pressure

MPa

34.3

Swing system pressure

MPa

26.5

Pilot system pressure

MPa

3.9

Oil Capacity

Fuel tank capacity

L

660

Hydraulic tank capacity

L

350

Engine oil capacity

L

30

Appearance size

A Overall length

mm

11380

B Overall width

mm

3225

C Overall height

mm

3520

D Width of platform

mm

3220

E Track length

mm

5035

F Overall width of chassis

mm

3190

G Track shoe width

mm

600

H Wheel base of crawler

mm

4040

I Track gauge

mm

2590

J Counterweight clearance

mm

1197

K Min. ground clearance

mm

500

L Min. tail swing radius

mm

3700

M Track height

mm

1105

Working scope

A Max. digging height

mm

10135

B Max. dumping height

mm

6942

C Max. digging depth

mm

6934

D Maximum depth cut for 2240mm(8 ft) level bottom

mm

6712

E Max. vertical wall digging depth

mm

5326

F Max. digging radius

mm

10480

G Min. swing radius

mm

4424

Standard

Length of boom

mm

6400

Length of arm

mm

2670

Bucket capacity

m³

1.7

Length of arm

mm

3200

Bucket capacity

m³

1.6/1.8/1.9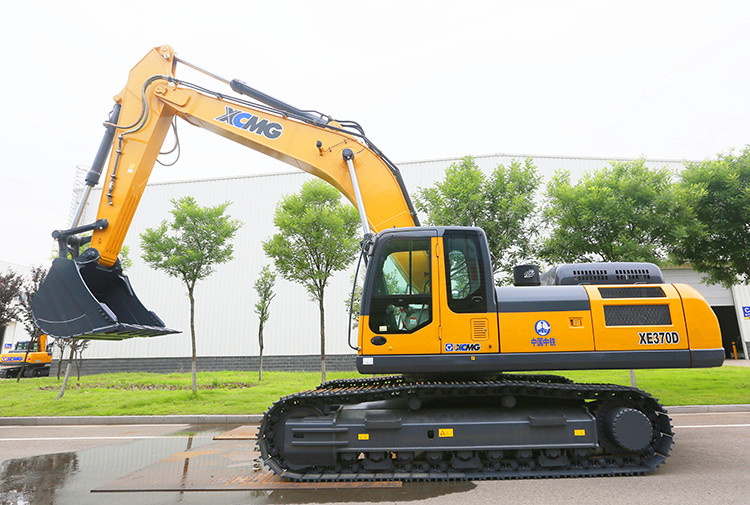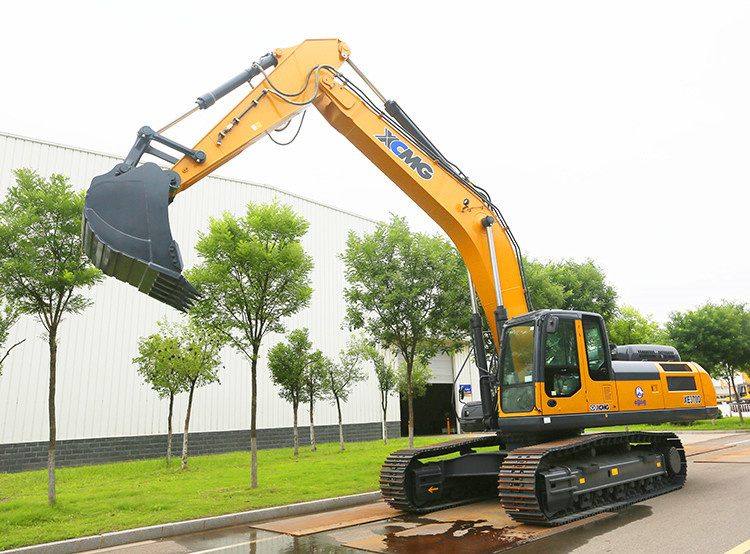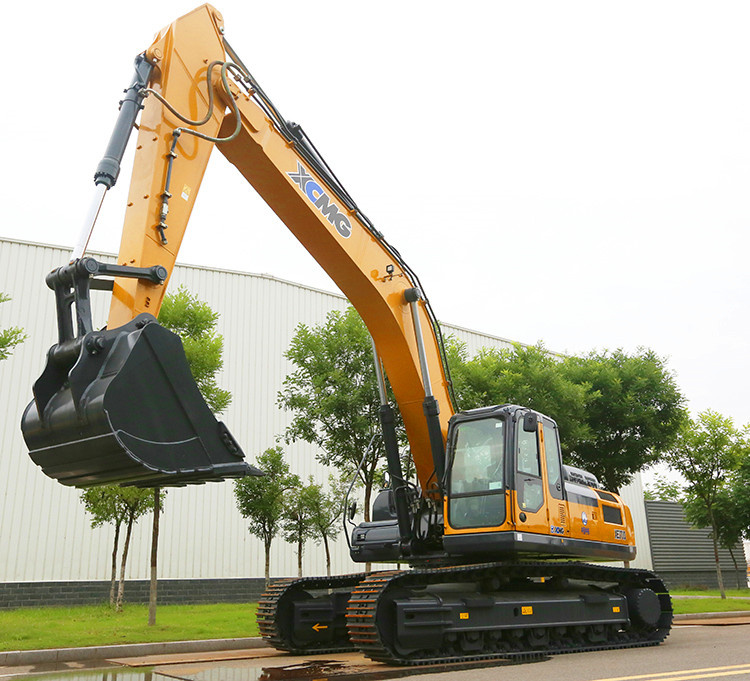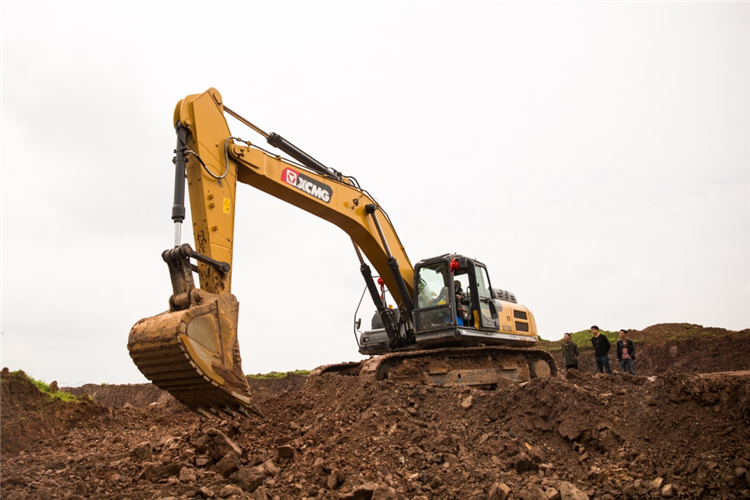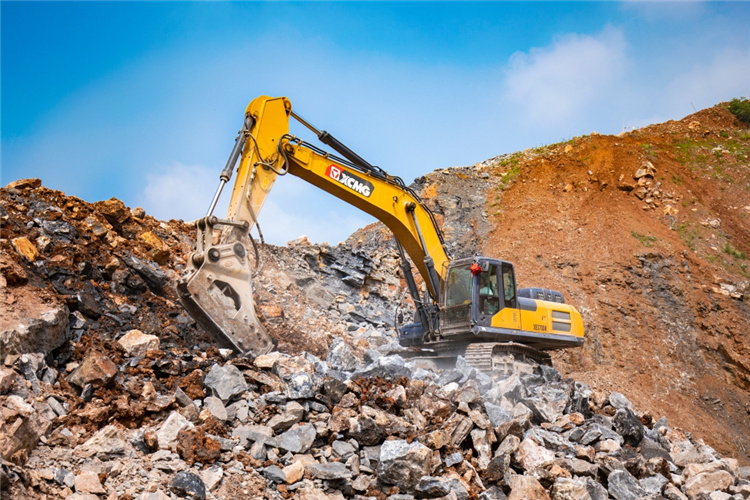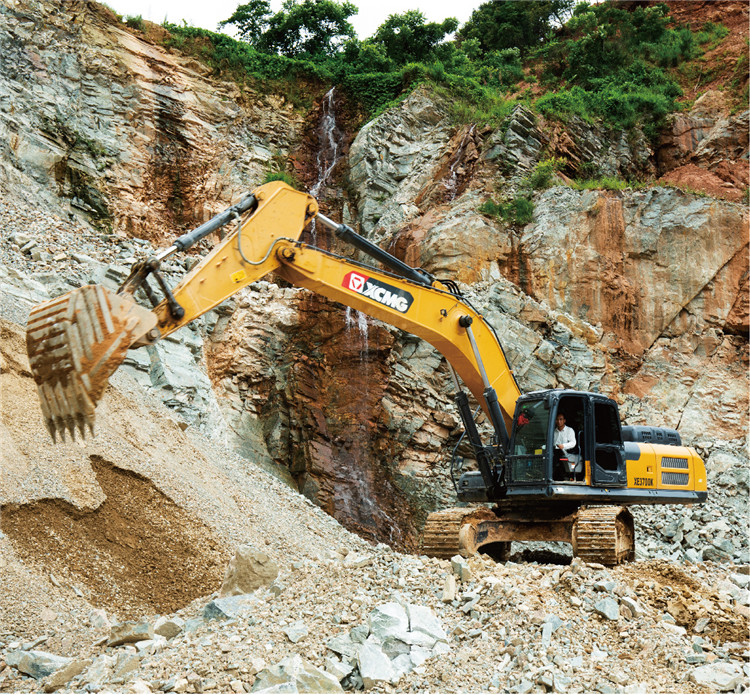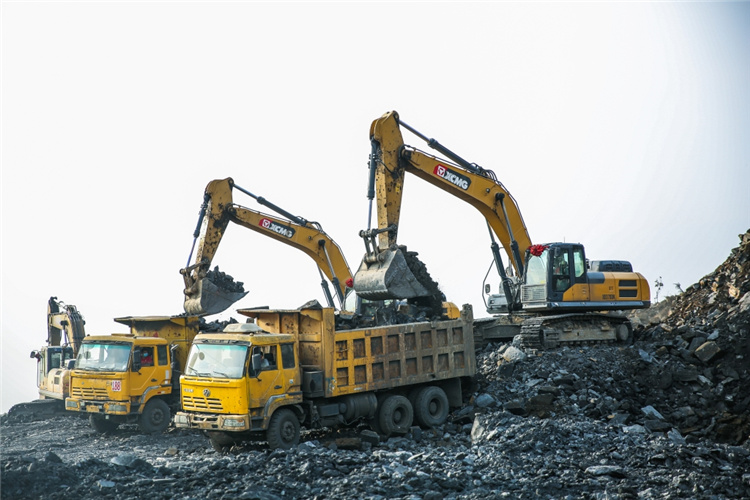 uMore Crawler Excavator