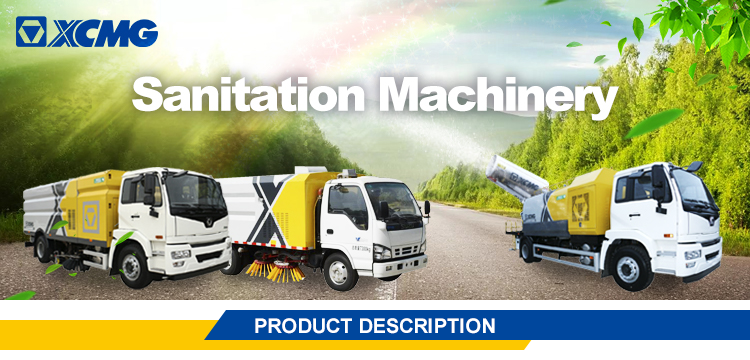 XCMG 8 Ton 12.5m3 Compressed Garbage Truck XZJ5160ZYSD5.
1. Good Sealing of XCMG 8 ton compressed garbage truck XZJ5160ZYSD5 compression garbage truck box structure adopts a fully sealed design. The sewage tank at the back of the mounted part is used to store the sewage generated after the compression. Through the application of key technology and high-quality sealing materials, the phenomena of running, dripping, and leaking have been thoroughly solved, which thoroughly avoids secondary pollution in the process of the garbage compression, loading and transferring.
Mainly reflecting in the following aspects:
1)Sealed body with front and rear door design technology prevents sewage and odor leakage.
2)Water baffle design technology effectively prevents splashing of the foul solution in the process of compression.
3)The sink design technology effectively prevents the foul solution from leaking to the ground after aging of the sealing strip.
4)Centralized sewage diversion design technology diverts all the foul solution to the drain tank.
5)The automatic anti-lock hook and the triple special CR neoprene seal strip U-to-top design technology make the connection between the compartment and the loader more stable and strengthen the sealing performance of the box.

| | |
| --- | --- |
| Item | Index |
| Product model | XZJ5160ZYSD5 |
| Chassis model | DFL1160BX1V |
| Engine model | ISD180 50(132kw) |
| Rated power | 132kw |
| Curb mass | 9350kg (no feeding device, tipping bucket, bucket shape) |
| Total mass | 15800Kg |
| Rated mass | 6255 kg (no feeding device, tipping bucket, bucket shape) |
| Overall dimension | 8500 mm(no feeding device, tipping bucket, bucket shape)×2500mm×2965 mm |
| wheel base | 4500 mm |
| Rave rail (hopper) volume | 1.75m3 |
| Rave rail (hopper) dimension (width) | 1680 mm |
| Clearance of rave rail (hopper) (unloaded) | 1040mm |
| Compress mode | Bi-directional compression |
| Effective volume of garbage tank | 12.5m3 |
| Drain tank volume | 350L+228L(main +vice) |
| Hydraulic system rated pressure | 19.6MPa |
| Operating mode | Automatic operation/ operation by hand or by electricity/manual operation/remote operation |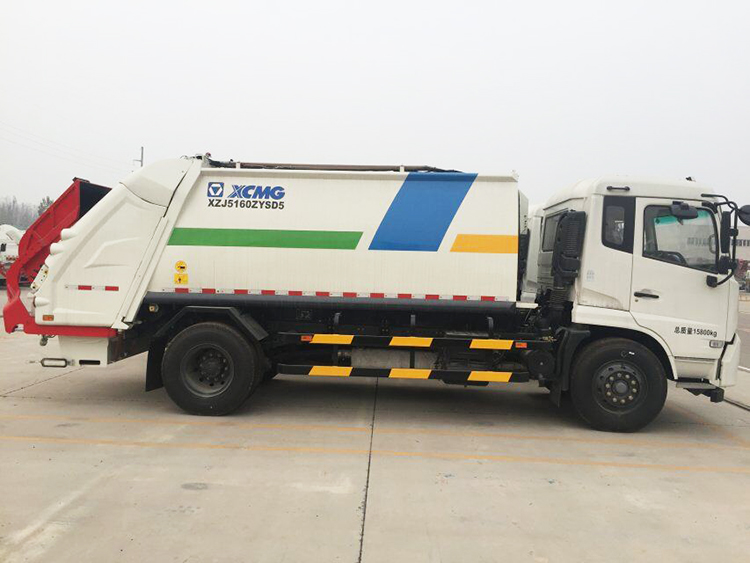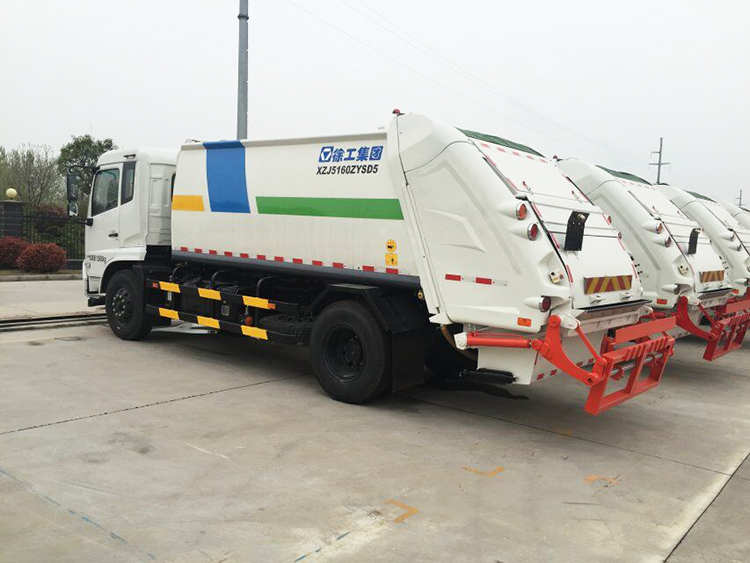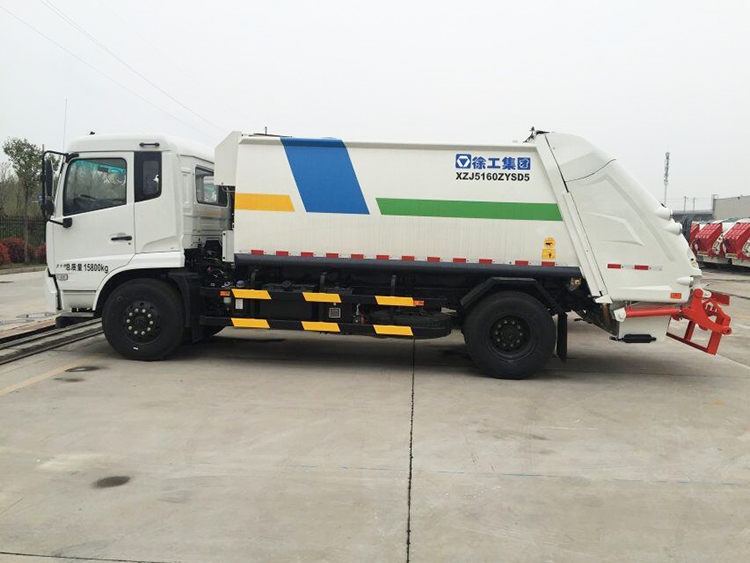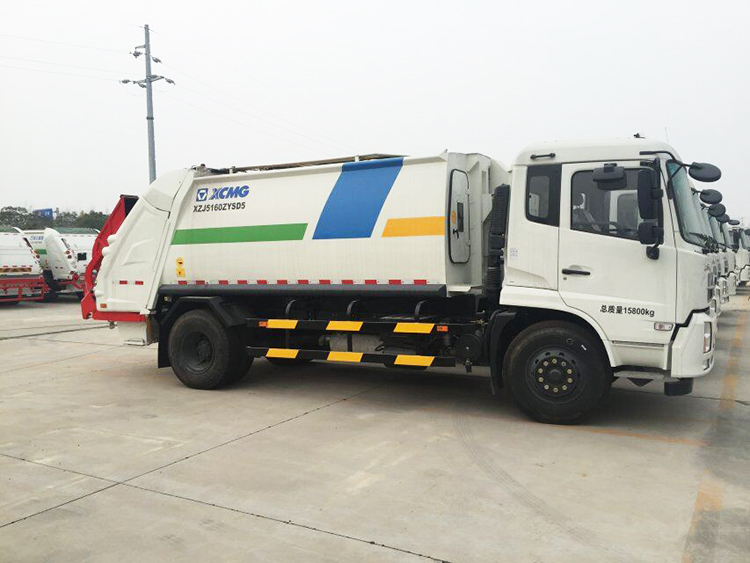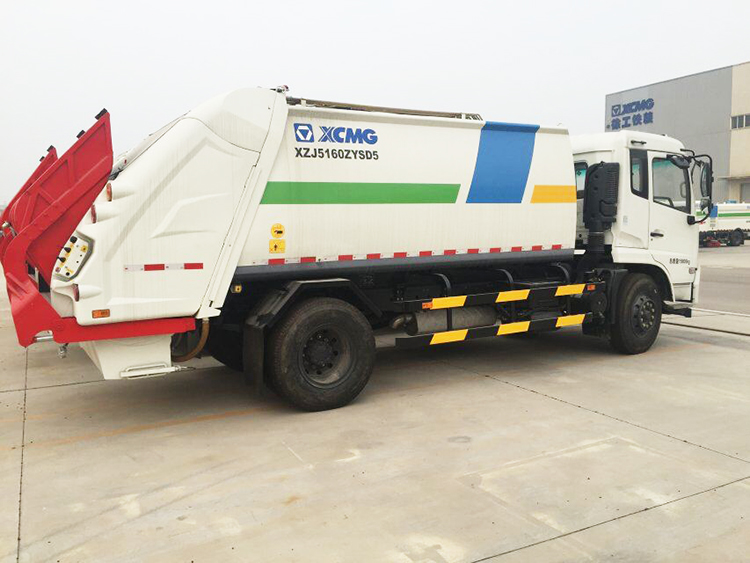 uMore  Compressed Garbage Truck