Product features
■The PE sewage elevator is a special sewage treatment system designed by us for individual villas, which integrates sewage collection, storage and upgrading.
■ PE sewage lifter can be used to collect liquid discharged from toilet excreta, shower, wash basin, washing machine and other facilities, and pump it to the drainage system.
■The water pump and corresponding pipeline in PE sewage lifter are well connected, and the control unit can work normally. It is easy to install and maintain, and can be installed in the sewage pit, on the ground or on the wall of the building. PE sewage lifter is equipped with water collecting tank, with multiple water intakes, a water pump, automatic coupling installation, low noise, compact structure, and can be used in the smallest space. The water tank is made of corrosion-resistant high-strength PE memory, with flexible rubber connector and rubber sealing kit system, which is completely closed and durable.
■The PE sewage lifter can be equipped with a cutting water pump with independent cutting device, which can cut the long fibrous impurities and pump them to the main sewage pipe.
■The PE sewage lifter can be equipped with enhanced control box, with LCD man-machine interface, or with remote wireless communication module.
■The general float switch can be used to control the water level of PE sewage lifter, and the intelligent non-contact hydraulic control system can also be configured.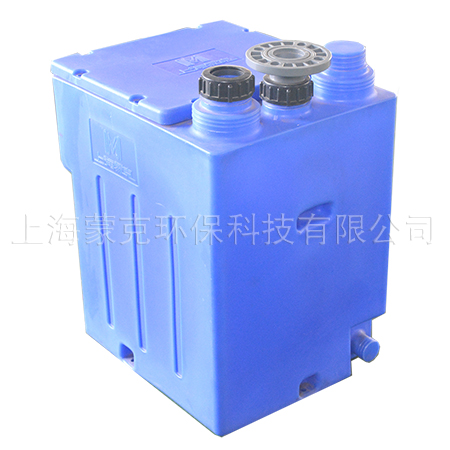 Product dimension drawing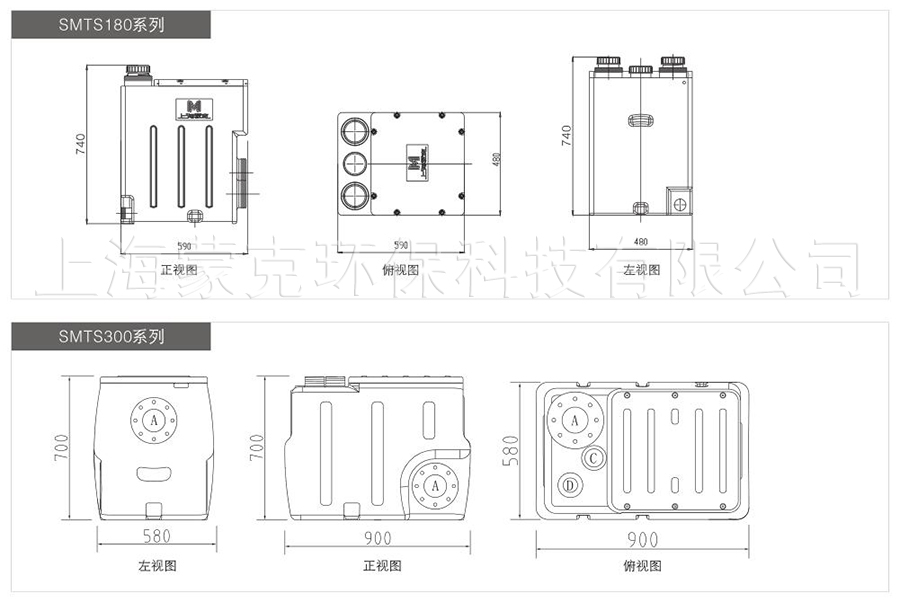 Installation method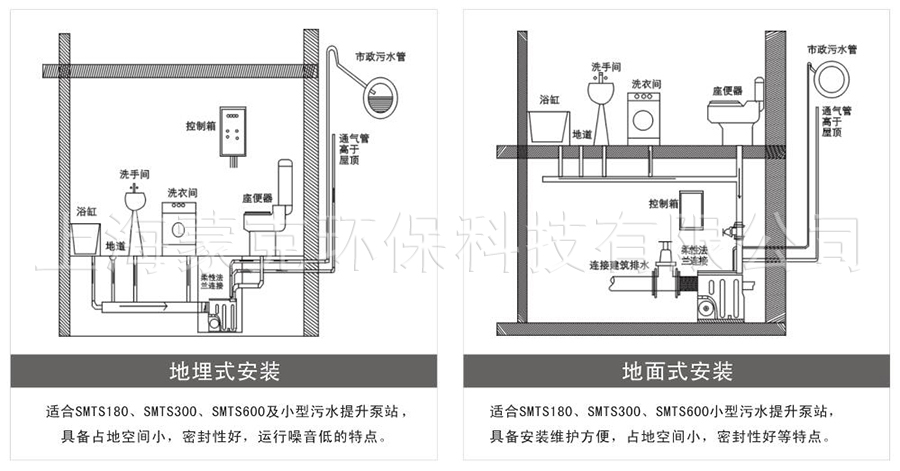 Product display